Ornamental Iron Driveway Gates
Custom Fence Company of Collierville is the ornamental iron gate vendor of choice for hundreds of mid-southerners because of the security, convenience, quality and craftsmanship evident in our gates. Majestic and timeless - nothing confirms success like an ornamental iron entry gate from Custom Fence Company of Collierville. Residential or commercial - just imagine your property adorned with distinctive and decorative ornamental iron. Available in a large variety sizes, styles, options, colors and finishes to match any landscape - our ornamental iron gates are designed for years of low-maintenance service.
Driveway Gates
Make a statement and secure your property with an ornamental iron driveway gate.
Driveway gate features-
Sizes range from 9' - 20'+
Designs from simple to elaborate
Can be motorized for convenience
Gates can be single or double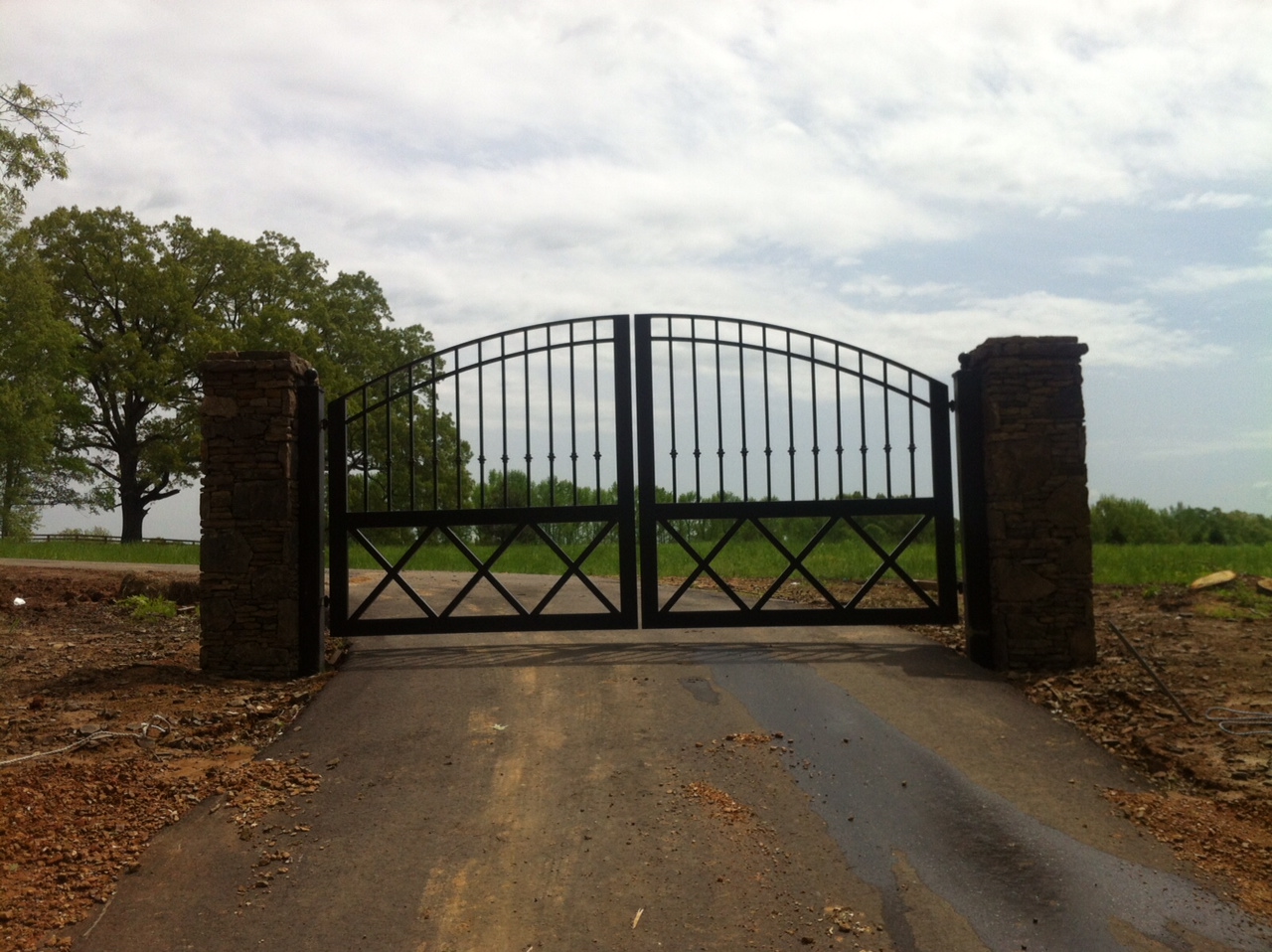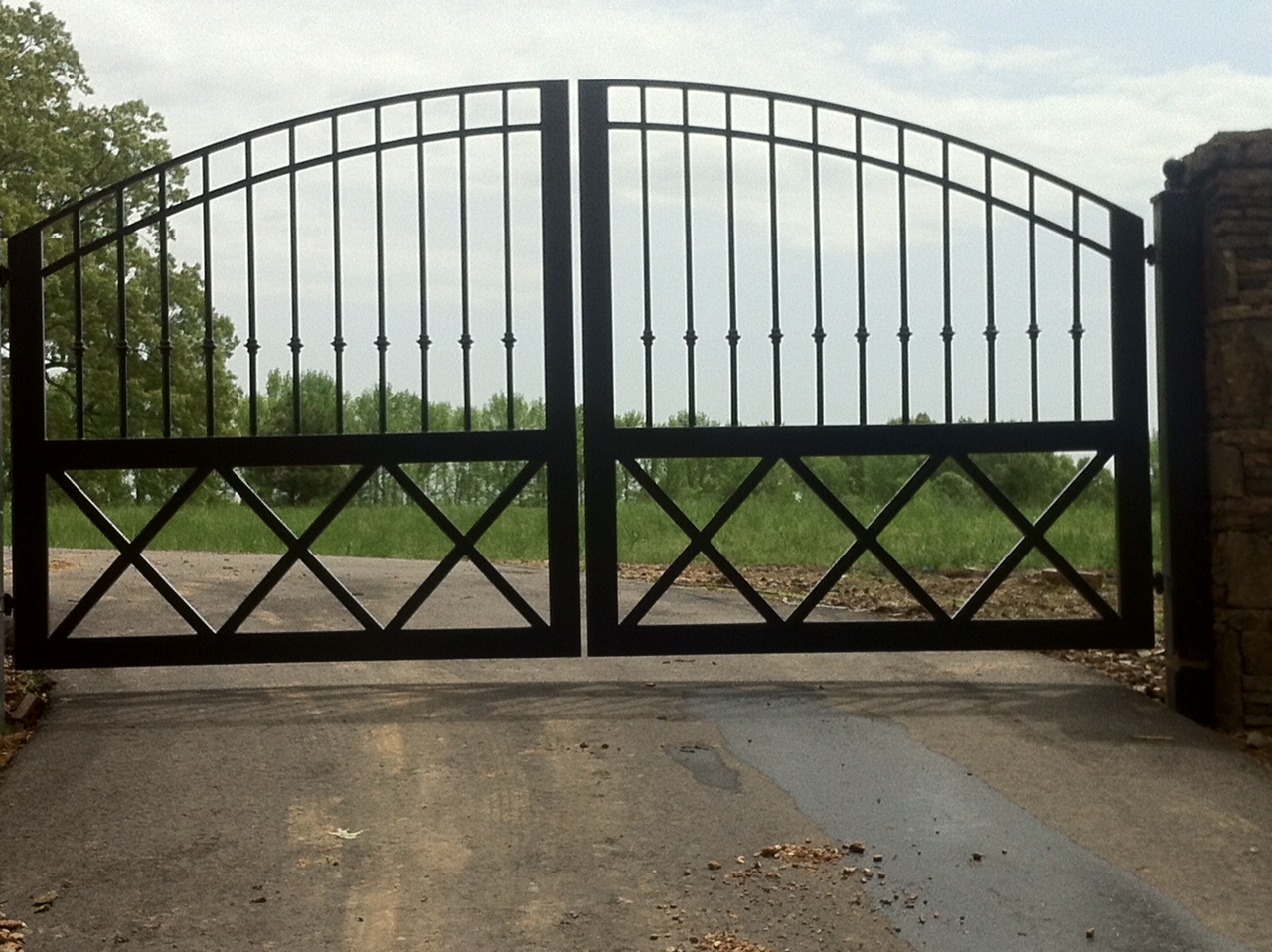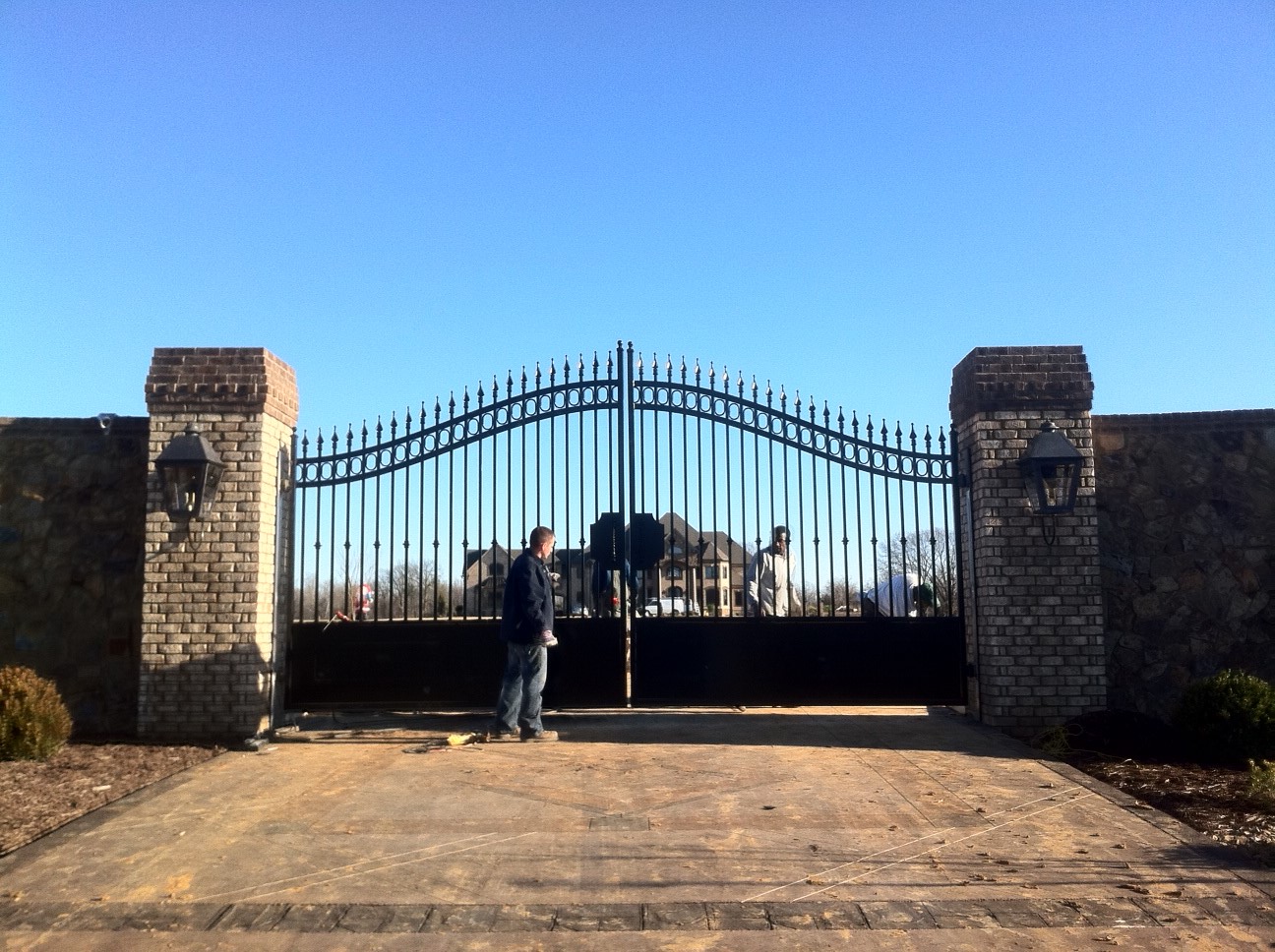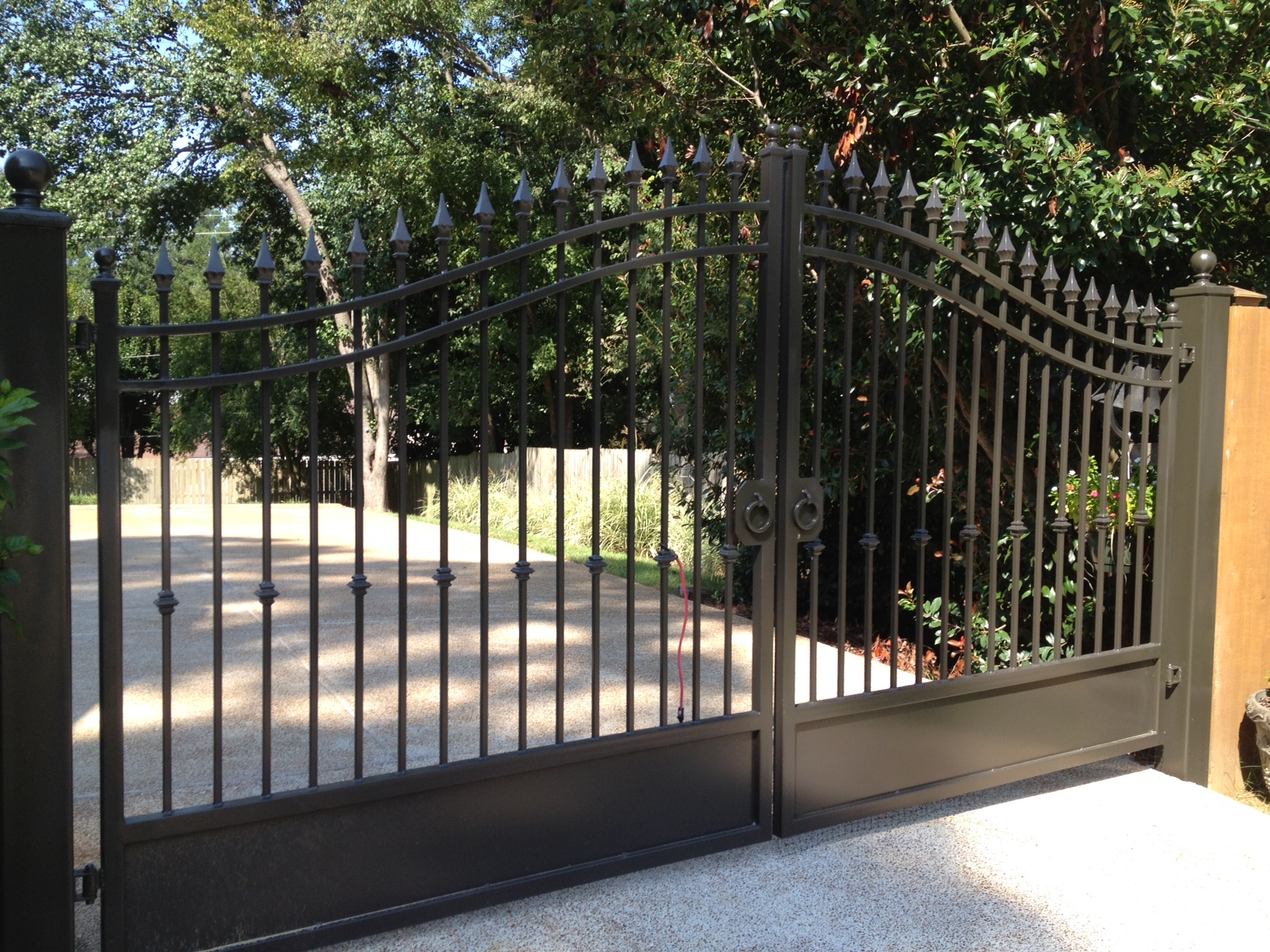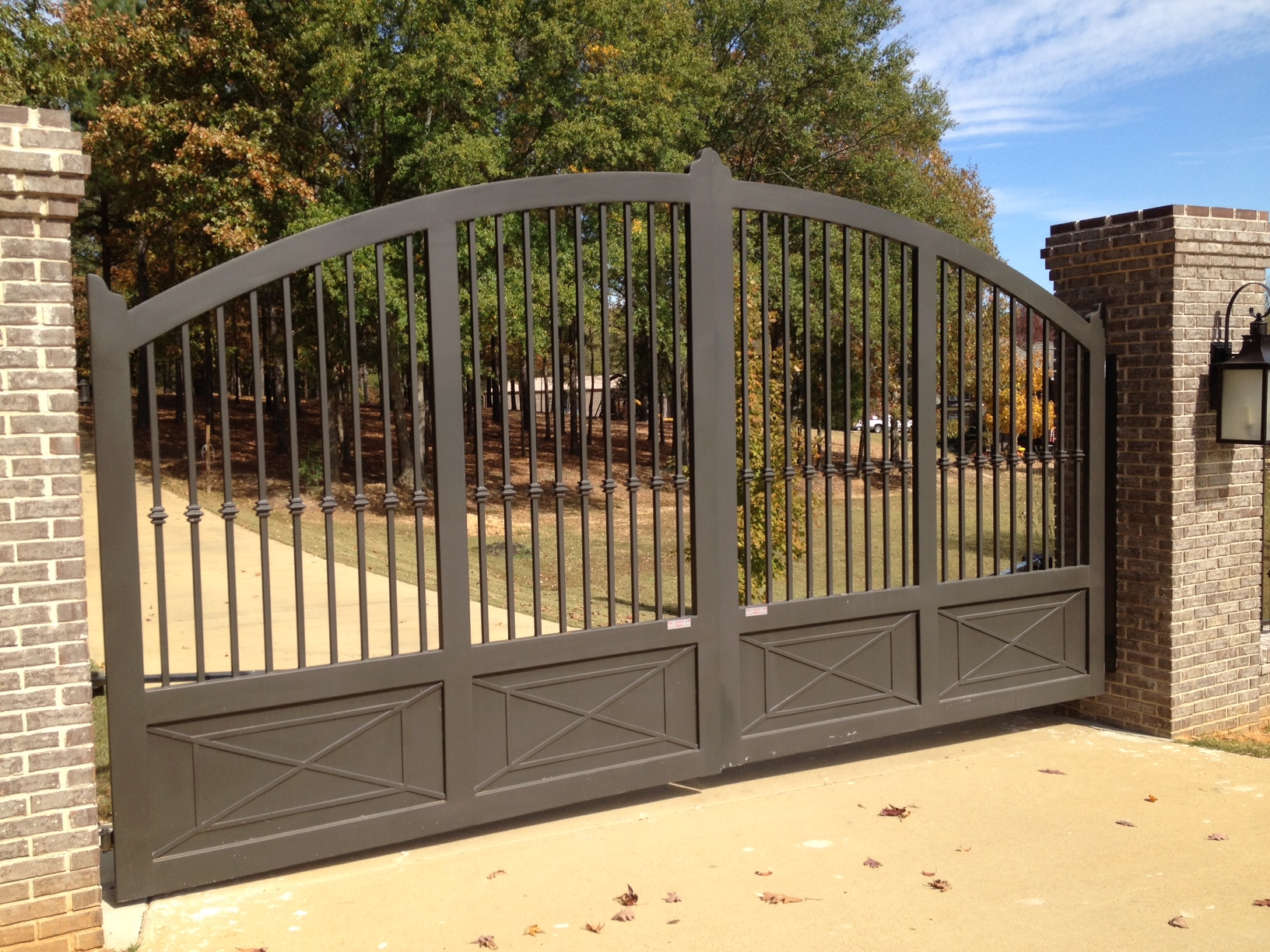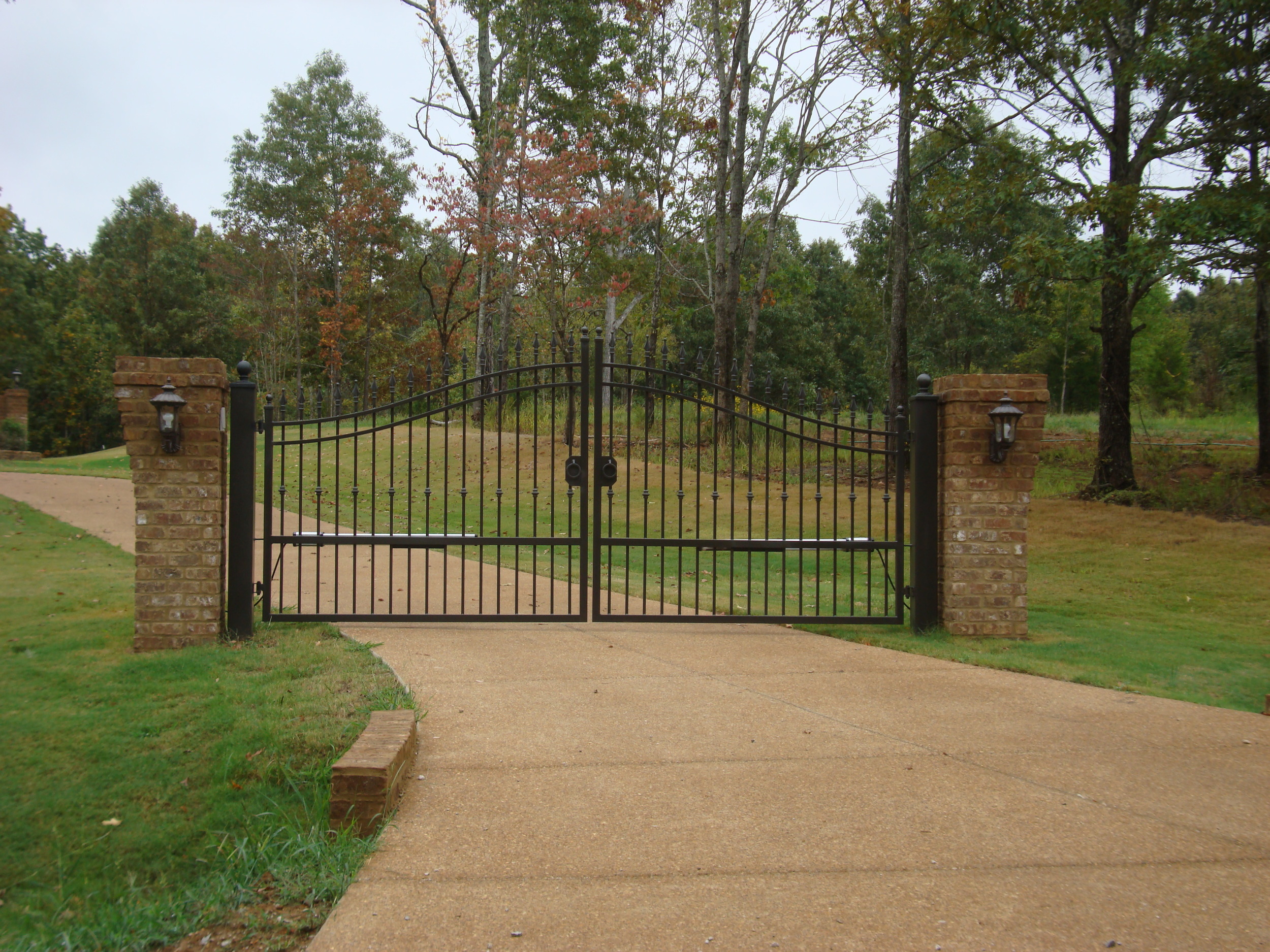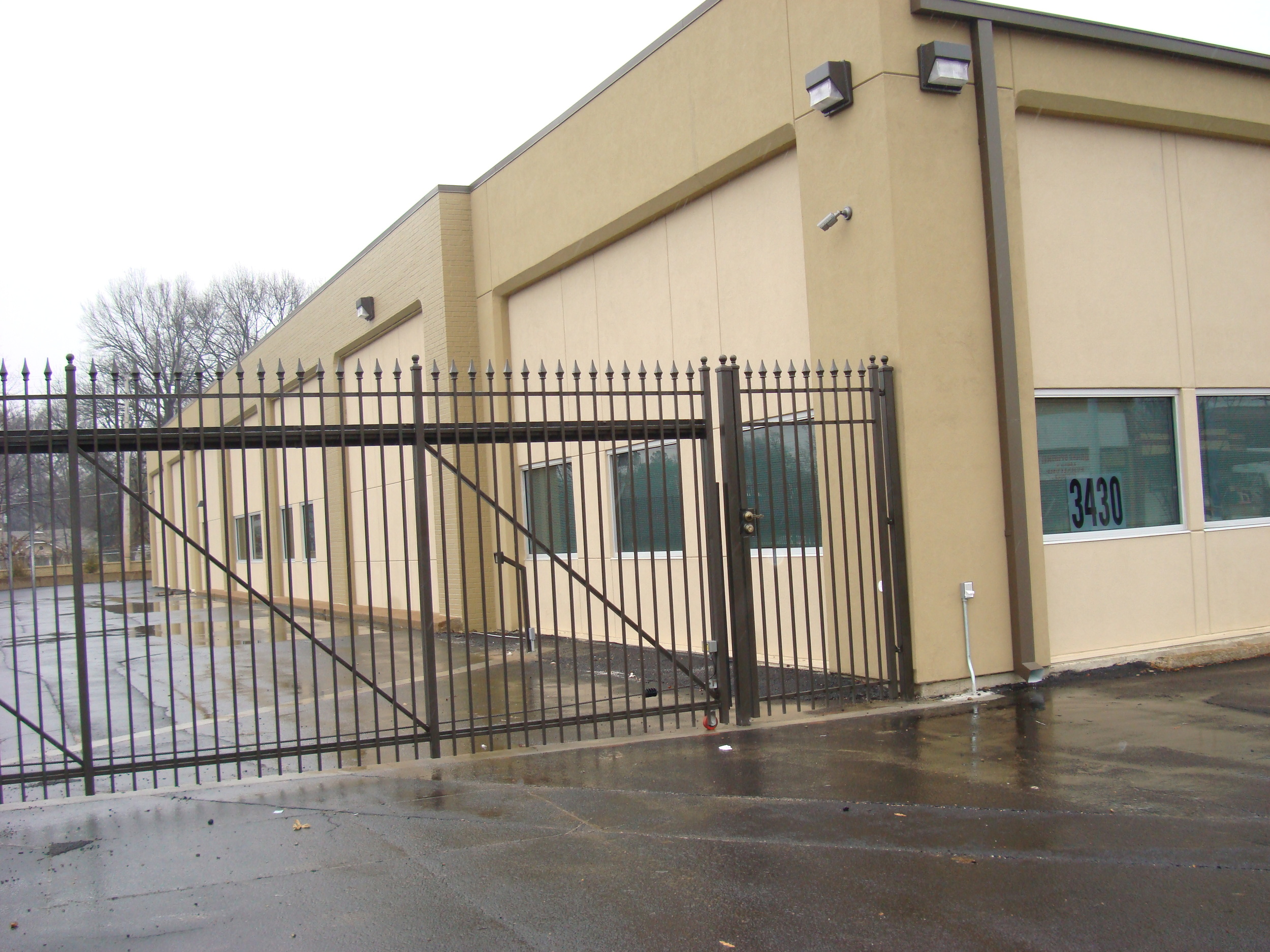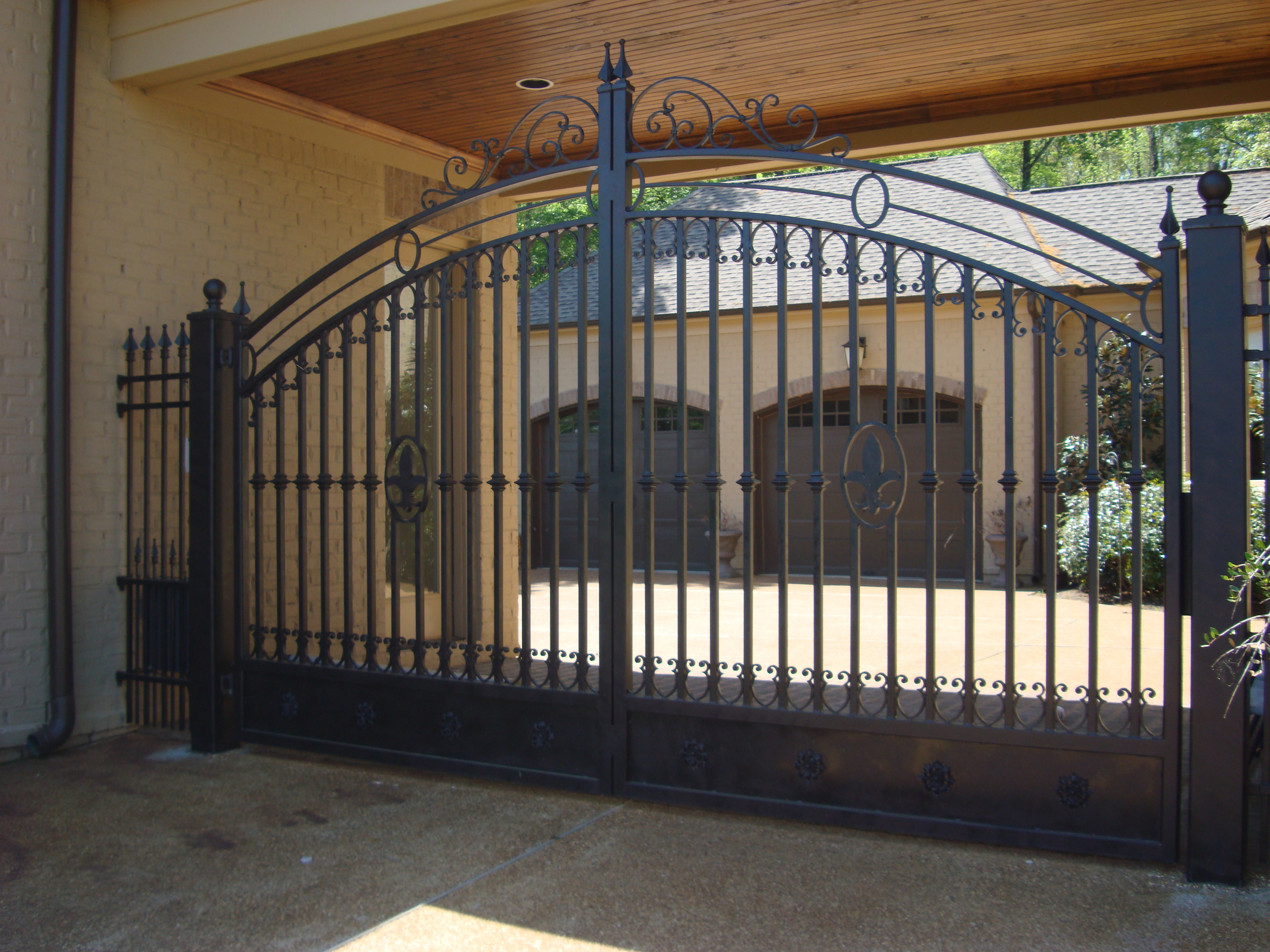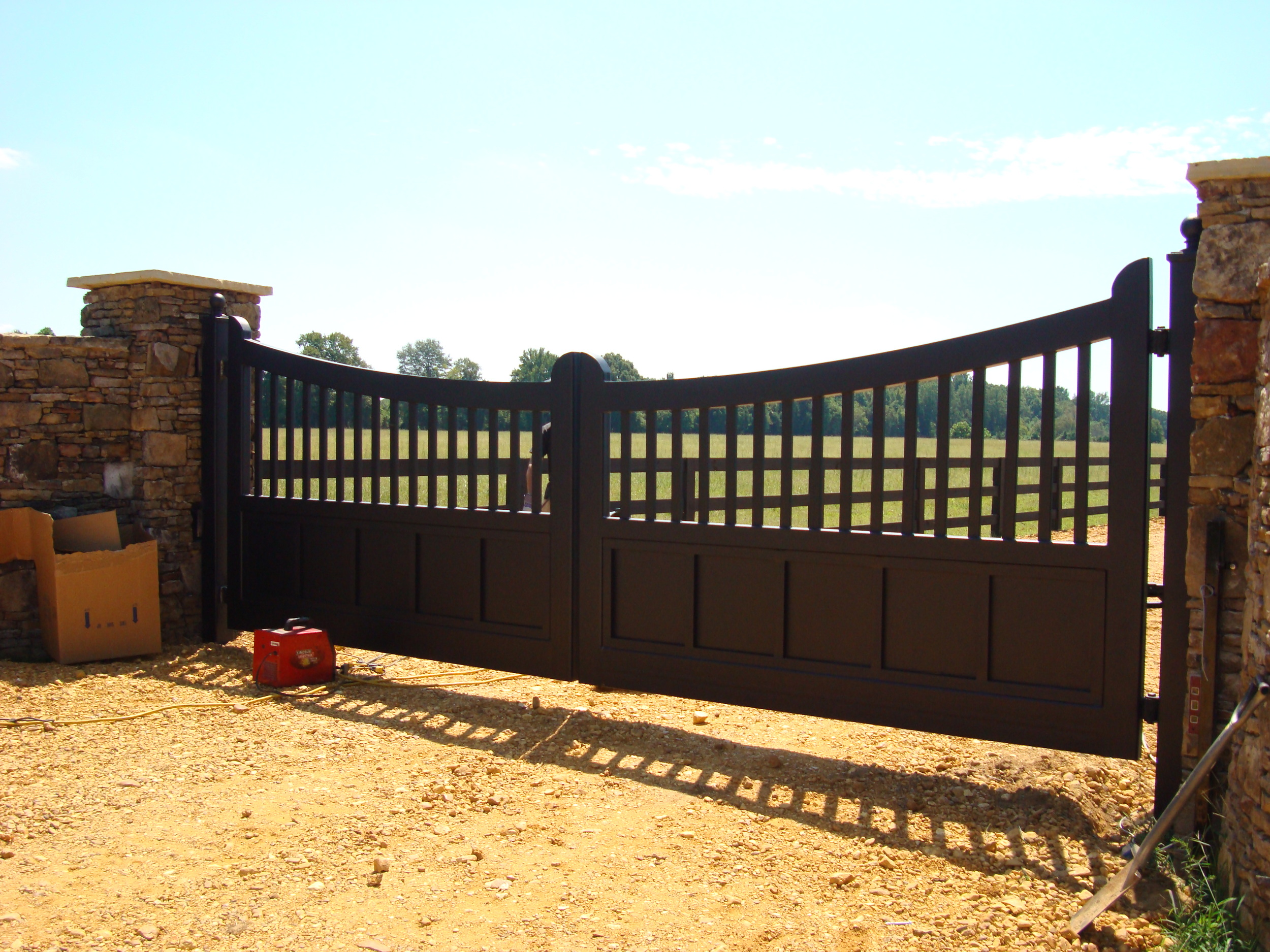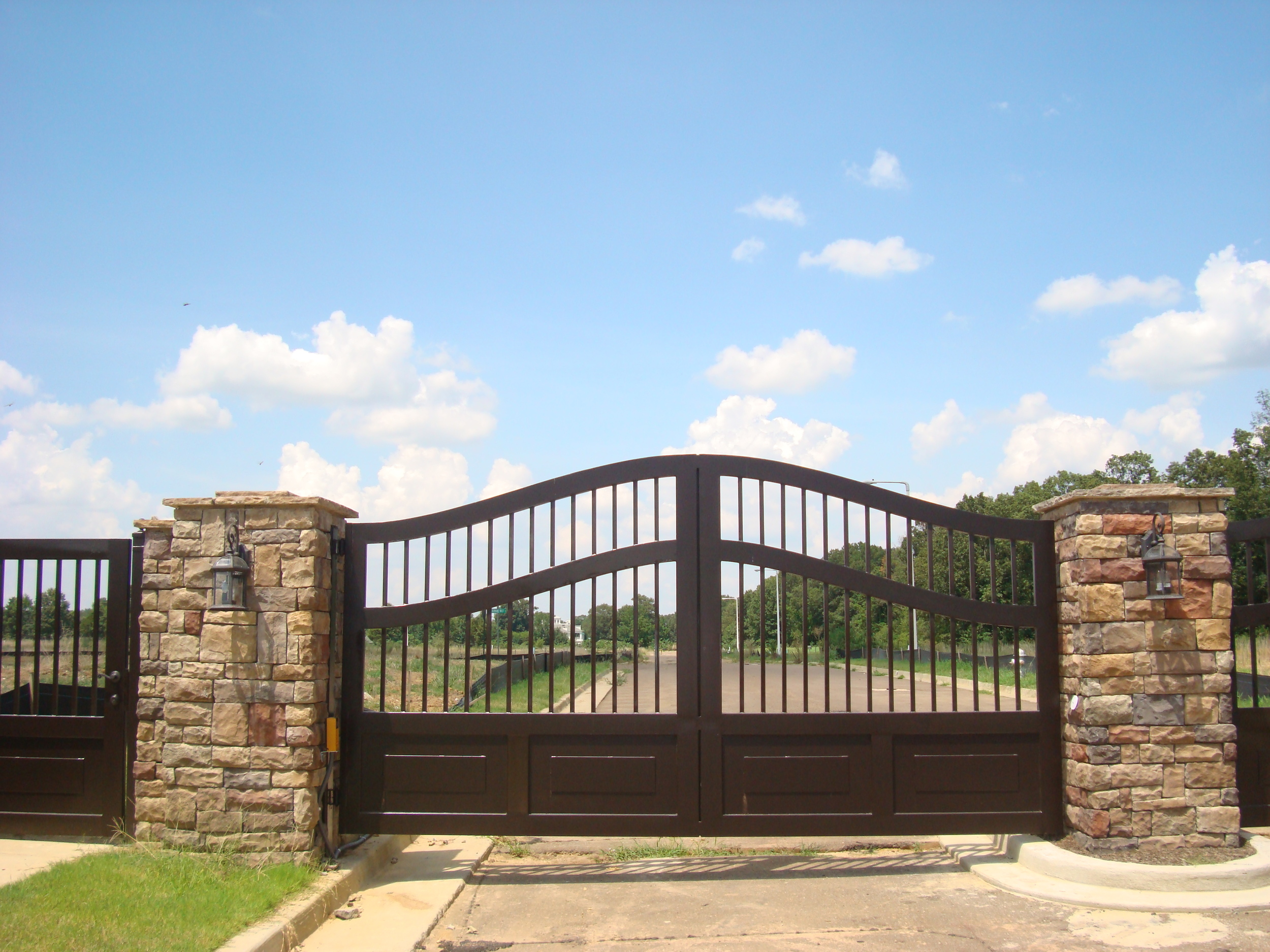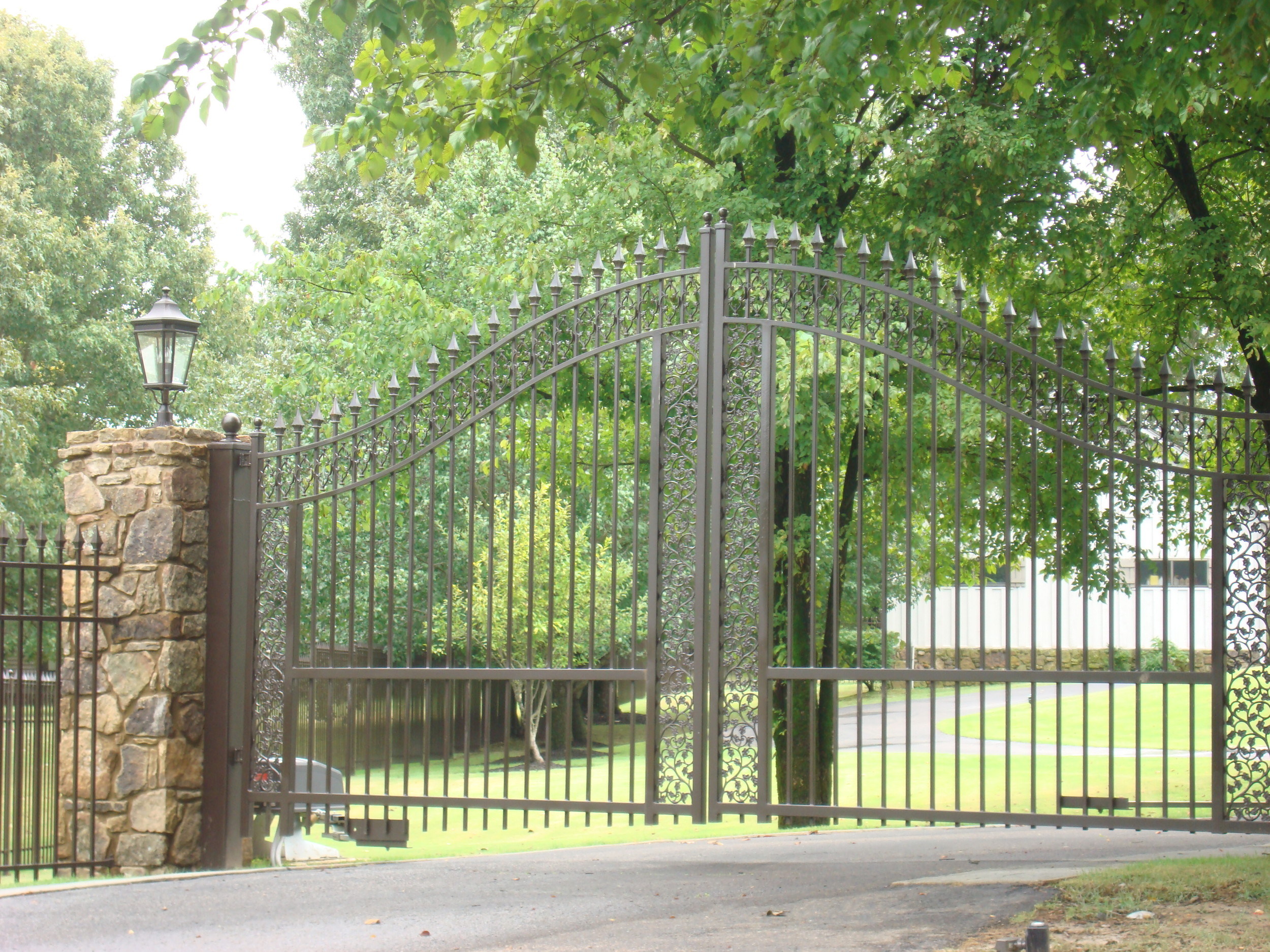 Walk-Through Gates
Walk-through gates provide a point of access to your property through your fence or wall. These gates make an excellent addition to your fencing project to add beauty and utility.
Walk-Through Gate Features-
Sizes ranging from 3'-6'
Designs from simple to elaborate
Can be made to meet US pool code
Provide quick and simple access points